YVES SAINT LAURENT 150G+150G YSL Opium DUSTING BODY & BATH PERFUMED POWDERS NIB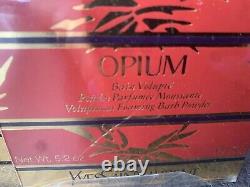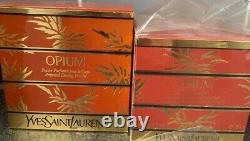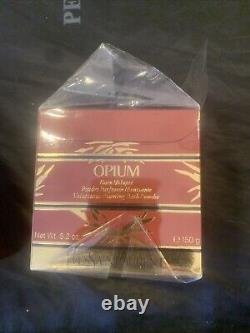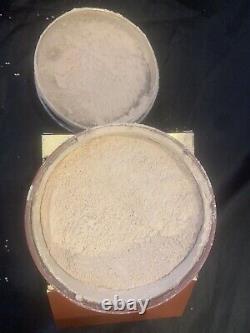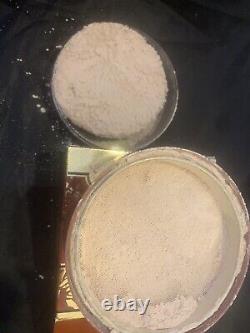 Lot of 2 As pictured. Voluptious foaming Bath Powder / Poudre bain Parfumée & Body Dusting powder /Poudre parfumée pour le corps. The Bath Powder is New & Boxed & Sealed as pictured (the cellophane is coming off due to aging). The Body Powder is only boxed, not sealed, but new. Unfortunately the box was knocked over in my last move, so powder got loose and shaken inside, but it still has never been used (please look at pictures carefully). All is Vintage and in pristine condition! Tel que sur la photo, Neuf avec boite. La boite de la poudre bain a la cellophane qui se décolle due a l'age, et la boite de poudre corps est sans cellophane.
New & Boxed as pictured. Tel que sur la photo, Neuf avec boite sous blister cellophane.

---