White Ruffles 6 oz Perfumed Dusting Powder with Puff & Glass Stand by Renditions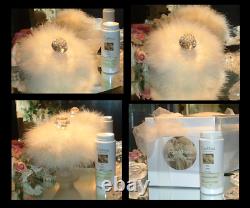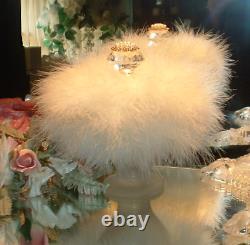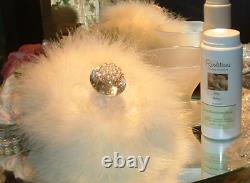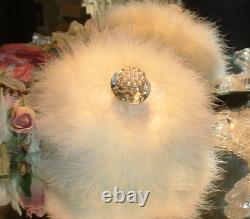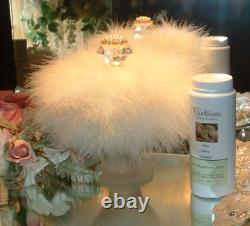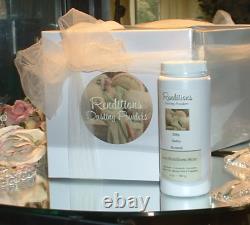 6 oz / 180g Perfumed Dusting Powder with Puff and Glass Stand. This delicately feminine fragrant dusting powder.
Flirts with an open of perfumed Jasmine, white poppy, and yuzu zest then dances with sheer abandon amongst white poinsettias and snowdrop flowers before coming to rest among the powdery finish of frosted, silver, and white velvet musks. The puff is handcrafted from faux fur with a beautiful pearl & rhinestone handle and trimmed in marabou. The four inch high glass stand features a frosted finish. Dispense the powder from canister onto the puff, apply, then return the puff to the stand for display.
Beautiful piece for your vanity. Ingredients: Pure Cornstarch, Kaolin Clay, Arrowroot, Baking Soda and Fragrance Oil.

---