It's Complicated 6 oz Perfumed Dusting Powder with Puff & Stand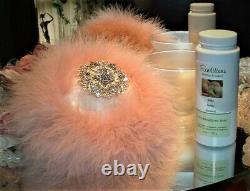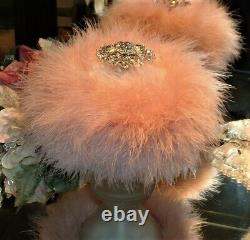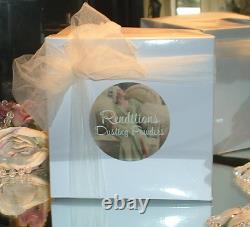 6 oz / 180g Perfumed Dusting Powder with Puff and Glass Stand. It's Complicated is a complex rose forward scented dusting powder. It starts with notes of zesty lemon verbena, crisp cassia leaf and exotic star anise.
Notes of flirty pink peony, rich magnolia and various elegant rose essences take center stage with a lavish floral bouquet. Finally, the base note of vibrant taif rose wraps the entire scent profile in a luxurious, feminine sophistication. The marabou trimmed faux fur puff is accented with a rhinestone embellished handle. The four inch high glass stand features a frosted finish. Dispense the powder from canister onto puff, apply, then return the puff to the stand for display.
Beautiful piece for your vanity to enjoy for many years to come.

---