Houbigant, Chantilly EDT, 4 Fl Oz Splash Size w Matching Dusting Powder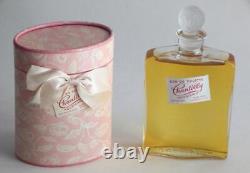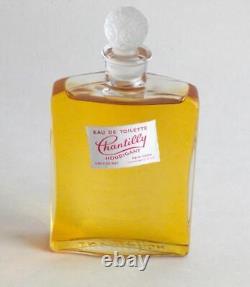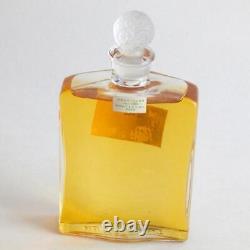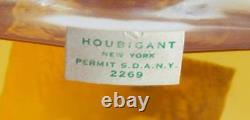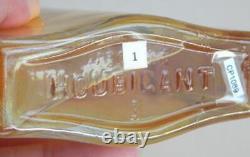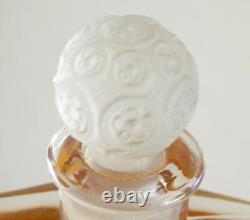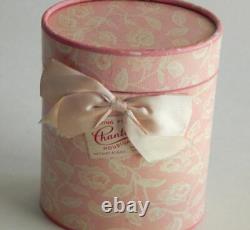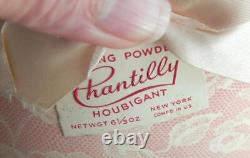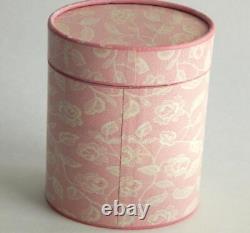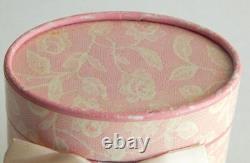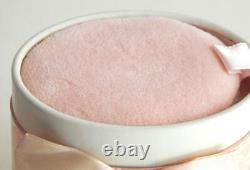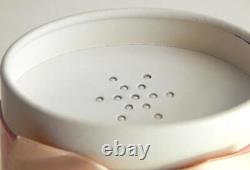 Houbigant, Chantilly EDT, 4 Fl Oz Splash Size w Matching Dusting Powder. Also includes a matching Chantilly Dusting Powder in an oval box w unused puff and box never opened.
The powder is 6 1/3 oz. This fragrance is an Amber that was launched in 1941. I have had this packed in a dark closet for over 20 years. Chantilly, Eau de Toilette Splash, 4 Fl oz. This is a large molded glass bottle that is a 4 fl oz size.
I do not know if it has ever been used since the ball stopper is frozen, I cannot open it. The front paper label is still in great condition. There is a small white label with green font on the backside which perhaps relates to the compounding in New York. The frosted glass ball shaped stopper has a number of circles with a flower inside the circle. It is in great condition.
I cannot smell any fragrance, so I think the stopper has pretty well sealed the bottle. Due to the age, the fragrance is not guaranteed, but it could still smell ok, I don't know. The underside of the bottle is embossed: 120 (perhaps cc's paper covering up) and HOUBIGANT.
Height of the bottle is: about 5 ½ inches. Houbigant, Chantilly, Dusting Powder, 6 1/3 oz. The pink and white paper on this oval cardboard box is yellowed with age, and has some wear marks on the top curved piece that warps around the lid.
The pink ribbon is very faded but still is a pale pink. This ribbon covers up the matching paper label to the perfume EDT described above. The hot pink underside of the box has a tear, from someone probably taking off a price tag.
The lid of the box lifts off easily and reveals a "mint" pink puff that has never been used, and when the puff is lifted up, it reveals a star shaped pattern for the powder holes which are still sealed and not opened. I cannot smell any powder.
Due to the age, I don't know if you could use this. Height of the box is: about 4 ½ inches. Both of these items would be a great display in any one's collection! Auctiva offers Free Image Hosting and Editing.

---