Green Tea & Cucumber 6 oz Perfumed Dusting Bath Powder with Puff & Stand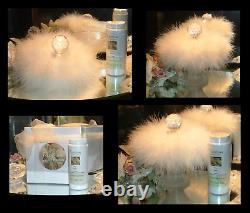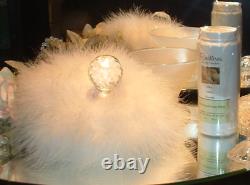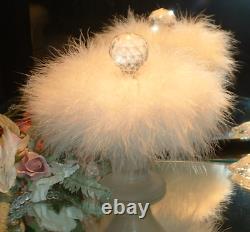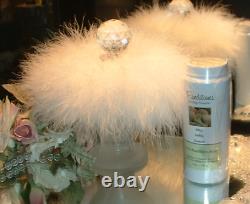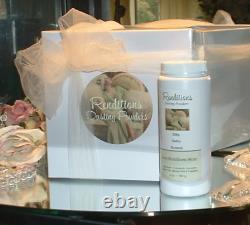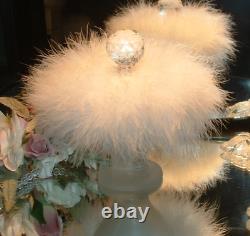 6 oz / 180g Perfumed Dusting Powder with Puff and Glass Stand. Perfect blend of green tea as the high note, underscored with fresh cucumber as the bottom note. This is a very fresh, clean fragrance. The marabou trimmed faux fur puff is accented with a crystal handle.
It is accompanied by a four-inch high glass stand featuring a frosted finish. Shake powder onto the puff, apply, then return the puff to the stand for display. Beautiful piece for your vanity.

---