Fiji Dates & Lemon Zest 6 oz Perfumed Dusting Powder with Puff & Glass Stand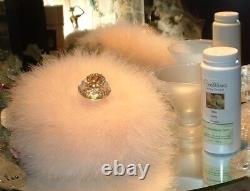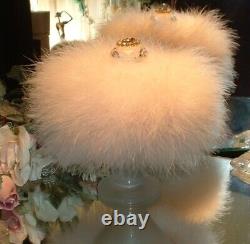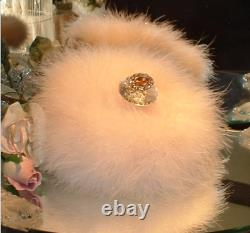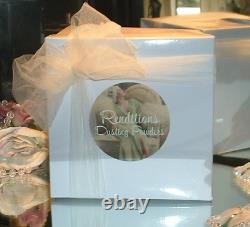 Fiji Dates & Lemon Zest by Renditions. 6 oz / 180g Dusting Powder in Shaker with Puff and Glass Stand.
If you crossed pleasantly plump sweet Fiji dates with tangy lemon zest what would you get? The perfect marriage of the fresh, vibrant lemon peel along with the sweet earthy date balanced with some rich florals. The marabou trimmed faux fur puff is accented with a rhinestone embellished handle.
The four inch glass stand features a frosted finish. Sprinkle powder from canister onto puff, apply, then return puff to glass stand for display. Beautiful piece for your vanity.

---